Green Impact Award
Providing healthcare has an impact on the environment through energy use, resource use, and waste production, and therefore contributes to global heating and the climate crisis. The Green Impact for Health toolkit was developed to help GP practices improve their sustainability and environmental impact.
Each year practices submit their efforts and can receive awards depending on the number of points they have obtained. We have been using the toolkit for 3 years and this year we were awarded the Gold Award for our work in this area.
We are looking forward to continuing this work, improving our environmental impact and the health and wellbeing of everyone in our community.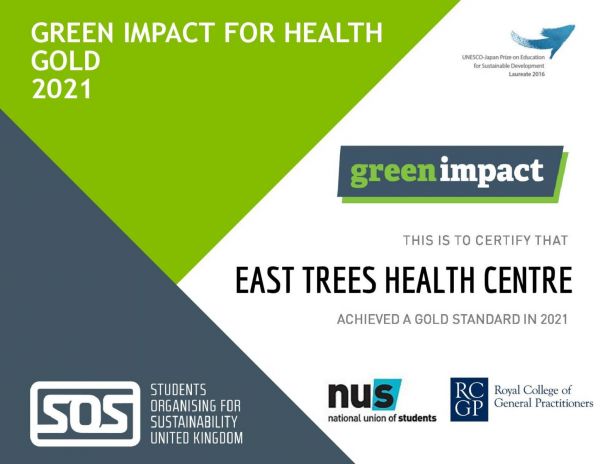 Published: Jul 8, 2021